A few things Coingaming.io took home from the Search Marketing Expo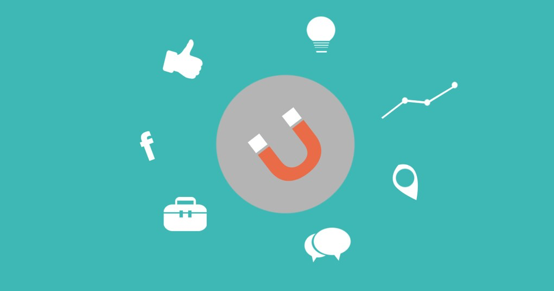 The way we navigate our way around the internet is constantly changing. Getting our voice heard among the masses is becoming more challenging, and businesses are constantly fighting for that top spot on Google searches.
That's why we sent our marketing team to the Search Marketing Expo in Munich, for a chance to hear what some of the best in the organic search industry have to say about the newest search marketing challenges for 2019.
The first thing our SEO specialist, Margus Hõim, noted at the conference, was that 2019 will likely be a rough year for organic traffic. When we talk about organic traffic, we mean visitors landing on our site, through unpaid "organic" search results, in contrast to landing on our site through paid advertising. Paid advertising has long been around, but search engines and social media platforms such as Google, Facebook, Instagram, and Yahoo to name a few, are moving towards a new direction — no click searches.
Whether you are searching for flights, sports results, the perfect date night dinner, or "Who is going to die on Game of Thrones?", chances are, you will encounter no click search results, with your questions answered right there on the search result page. You can find your dining options, where they are on the map, as well as reviews and opening hours without even clicking on a single website — all directly from your Google search.
"Surely this is an excellent user experience for the searcher — you get what you're looking for very quickly, but for website owners this can be frustrating, because it results in less visitors to your website" says Margus.
Since 2016, there has a been a huge decrease in organic CTR on most major platforms. The internet giants have been quickly killing organic reach, with the goal to keep users on their sites as long as possible. For example, this is why we have seen a growing trend of embedded video content on social media platforms. For them, the fewer outbound links, the better.
Another thing that struck a chord at the conference was the emphasis on showing support for our customers. For the Coingaming Group, this is familiar ground. We have always pledged to "put the customer at the centre of our universe in a fun, fast and fair way".
The majority of customers stop using a service, not because they are unhappy with it, but because they don't believe that the website even cares about them.
It's easy to believe that you already do care, but as an online business, you don't have the face-to-face customer relationship that you can find, for example, at your neighbourhood café. So, it is crucial that customer needs are kept in mind. In 2019, it will be all-important, as always, to keep on listening to customer feedback, and using their wisdom to our advantage.
From a search marketing perspective this means not only do we need to be visible to our customers, but we need to know exactly what they are looking for, and what they expect to see when they click on the site.
In this day and age, people are becoming more and more eager. We don't like wasting too much time looking for what we need. Searches have also become more detail-oriented, and customers tend to dig deep into every possible aspect of the brand before making their decision to use it. So, in 2019, it will be vital to work on brand image and focus on the website design, to make sure it is high quality, easy to navigate, and has a fetching design.
Even with the marketing headache of no-click searches and the trend of keeping users on their site as long as they can, we at Coingaming Group are always one step ahead, and in defiance, our disruptive brands Sportsbet.io and Bitcasino.io are gaining more visibility and reaching a wider audience than ever before. We believe that as long as we keep listening to customer demands and promote our brand identity, we will continue to soar, even if the odds are against us.