Bitcasino rocking out at Wacken World Wide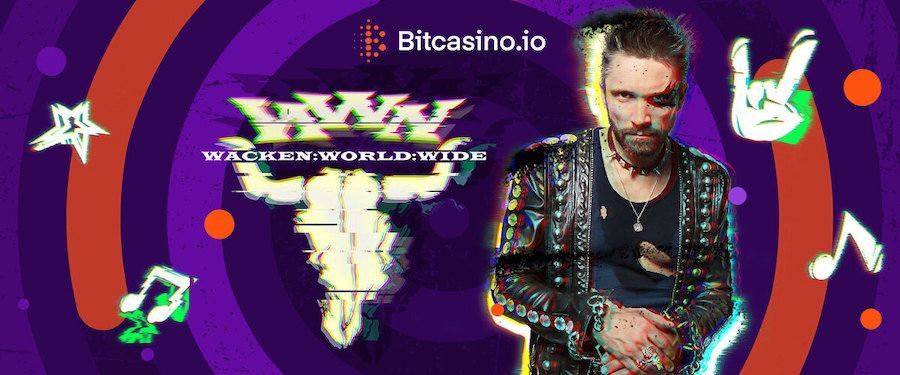 At Bitcasino, we're all about fun, fast and fair entertainment - be it an exciting new live dealer game, an innovative casino feature like Tournaments or …  the best online metal party of the year!
As a headline sponsor of the digital music festival Wacken World Wide, we're bringing to you live concerts from some of the world's most popular metal bands like Blind Guardian, Beyond the Black and Heaven Shall Burn.
Come rock with us from July 29 to August 1 - the whole event will be streamed free of charge!
Not to be deterred by the cancellation of Wacken Open Air festival, the Wacken team reacted fast to create an innovative digital festival experience for metal fans across the globe. In addition to live performances, Wacken World Wide will also feature exclusive interviews, behind-the-scene insights and much more.
Tauri Tiitsaar, our Director of Casino, said:
"We are all about fun, fast and fair entertainment here at Bitcasino, and that's why we're putting the pedal to the metal alongside Wacken World Wide.
"We're really impressed by how the Wacken team is innovating during these tough times, and we think it is important to support them at a time when we could all do with a little bit of the thrill, intensity and passion that metal brings."
Tom Küppers, Marketing Manager at Wacken World Wide said:
"We'd like to thank Bitcasino for supporting the first ever Wacken World Wide virtual festival. We've worked hard to adapt and deliver our millions of fans a chance to rock out in their own homes, and Bitcasino's support is helping us do exactly that.
"It is fantastic to see innovative, creative and flexible entertainment coming together during this difficult time, and we can't wait to welcome metal fans to Wacken World Wide later this month."
Wacken World Wide marks the second time Bitcasino has supported the arts during the global pandemic. In May, we sponsored the virtual COVID-19 relief charity festival D3: Donate, Dance, Decentralize, which was organised by the Giving Block.
We aim to continue to play our part in fighting back against the virus!