Bringing Bitcoin to the masses with Watford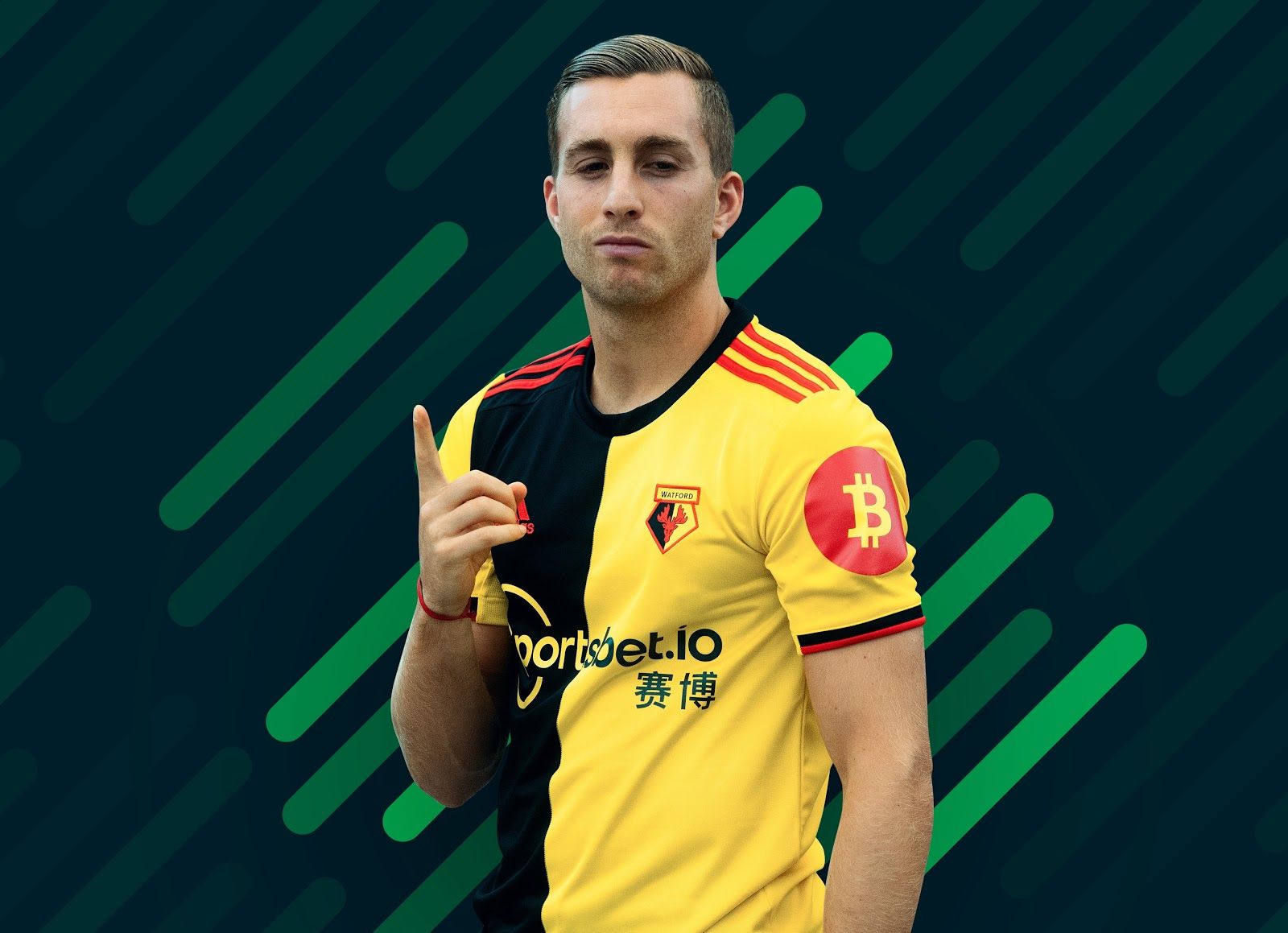 Sportsbet.io's sponsorship of Premier League football club Watford has been a game-changer for both the brand and crypto gaming as a whole.
We've been thrilled with the feedback we've received, and the countless new players who have been introduced to Sportsbet.io for the first time.
As I outlined in a previous post, the thinking behind the sponsorship was to reach new audiences who may not have previously heard of Sportsbet.io via the crypto community.
Of course, today Sportsbet.io serves a far wider demographic than just Bitcoin holders; we offer a range of crypto and fiat currency payment options, including euros.
But Bitcoin and crypto got us to where we are, and with that in mind, we wanted to give something back to the community.
So, when we were presented the opportunity to provide a secondary sponsorship on the Watford shirt sleeve — to accompany the Sportsbet.io logo on its front — there was only one thing we wanted to put there: the Bitcoin logo!
Showing the world the power of Bitcoin
We saw this as a perfect opportunity to put Bitcoin in front of a Premier League audience of hundreds of millions of people around the world every week.
As veterans of the cryptocurrency space, we feel a responsibility to help educate and grow this sector for the benefit of all. Of course, it does us no harm either.
Community is at the heart of the crypto world, and so we also wanted to involve all those people who are already supporting Bitcoin.
This was the thinking behind the newly-launched Bitcoin shop we've launched alongside Watford.
The shop offers fans the chance to buy all sorts of Watford swag using Bitcoin. There's also the opportunity to purchase unique fan experiences — like the opportunity to meet players — that money can't buy, but Bitcoin can.
This includes our exclusive Bitcoin Box, where watching Watford games becomes a truly Premier League experience, and the chance to vote on or buy a message for the LED screens at Vicarage Road which will be beamed to a global audience of millions.
These fan experiences are offered as part of a fundraiser, with every satoshi going towards the promotion of Bitcoin to a global audience. We see it at a chance to get even more people involved in this fantastic project.
When we started out in the cryptocurrency gaming space, Bitcoin was a little known digital currency used by a handful of people. In the few years since, it has gained a level of international recognition many could have only dreamed about.
But we believe it is only getting started. There is still a long way to go along the road to mass adoption.
Sportsbet.io, and everyone at the Coingaming Group, will be there every step of the way.