Candidates from The Coingaming Group's Management Develop Programme pass with flying colours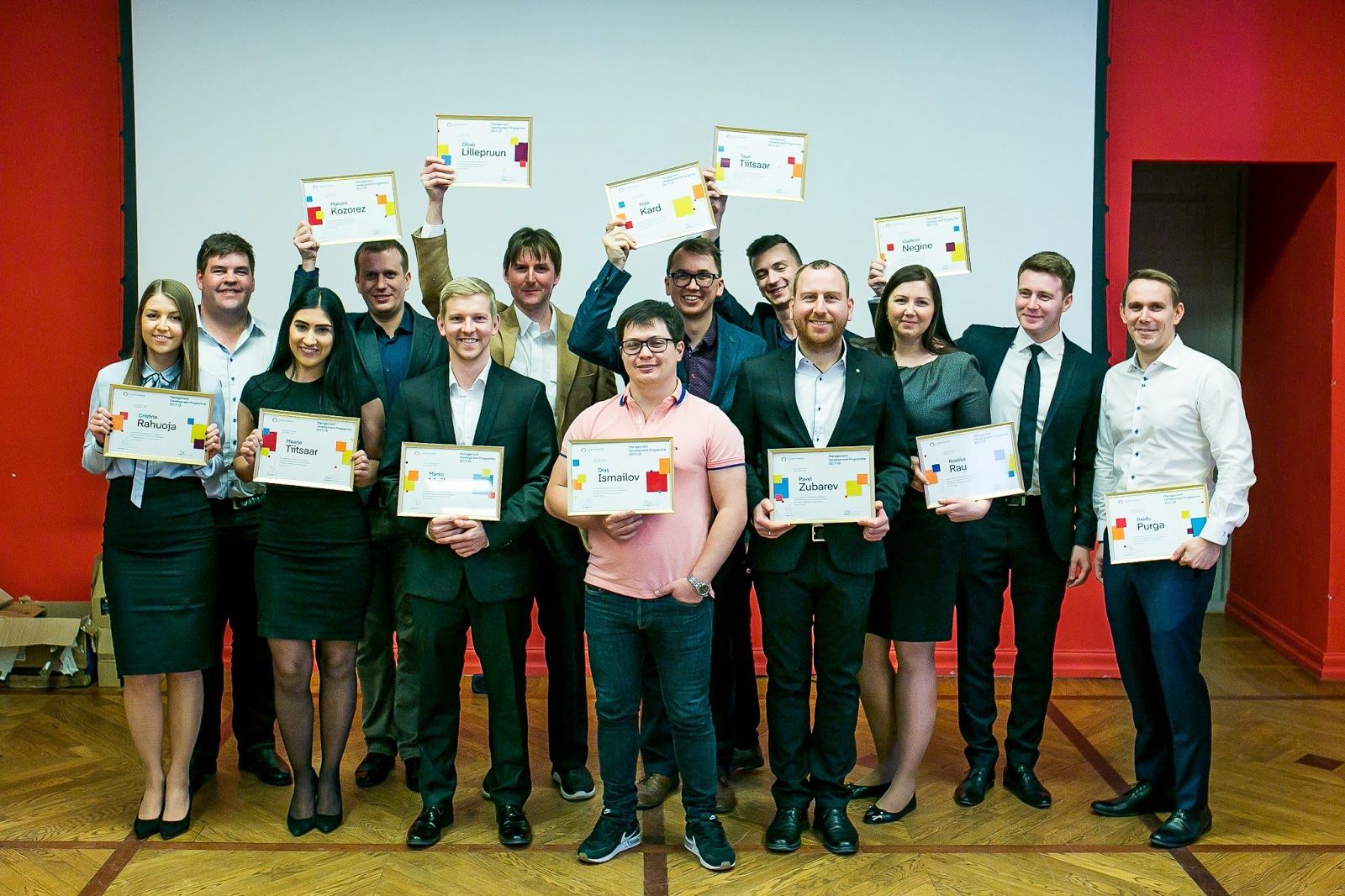 Participants in The Coingaming Group's inaugural Management Development Programme (MDP) have all successfully passed the intensive experience.
Designed to help shape the potential Coingaming leaders of the future, the group of MDP pioneers included candidates from across the business, all with the desire to grow and hone their leadership abilities.
Against the beautiful Estonian backdrop of Kau Manor, the MDP culminated in an epic round of presentations in which the two teams presented their products and findings to Senior Management and invited guests. Intermittent coffee breaks sustained the 12 candidates as they demonstrated how they brought to life two products in just six months.
Speaking after the event, Mikk Kard who has spent the last month expertly juggling the MDP and his day job as a developer explained: "A long training program is like an extended team building exercise, a lot depends on who you're there with and what you're doing.
"I think we ended up with stronger bonds and trust, the skills learned, and knowledge gained is almost like an extra."
Like Coingaming, the MDP is not comparable to your average corporate structure. With financial backing from Tim our CEO and support from the company, the two teams take on the unthinkable task for many within the gambling and betting industry, and go live with a product in just six-months. From inception to making the first euro, the teams take responsibility for every aspect of the product, on top of their everyday responsibilities too.
The programme organiser and Coingaming's Head of Learning and Development, Jim Hogan said: "The MDP has been both a challenging and extremely successful six month journey. Those who took part have embraced the opportunity, grown in confidence and increased their leadership capability."
He added:
"The Coingaming group has shown true vision and forward thinking in continuing to offer this development programme to colleagues in this great business."
The MDP didn't just deliver 12 candidates fresh with the knowledge and tools to develop their leadership potential and the potential of their colleagues, but we now have two more exceptional products operating in our ecosystem, they are:
Blackjack.io, a pioneering web-based application that responds, acts and feels like an app. It delivers the perfect combination of a premium mobile experience less the hassle of downloading; perfect for playing a few hands while waiting at the bus stop!
Introducing Lottoclub, the lottery service provider that puts the dream of becoming a lucky lottery winner in sight. With the chance to enter lotteries from around the globe or try your hand at a winning in a syndicate, the possibilities to win big are countless.
The next round of the MDP begins next week with 12 more candidates taking on the task to not only develop and improve themselves but Coingaming's already extensive ecosystem.