Coingaming partners TRON Foundation to add TRX gaming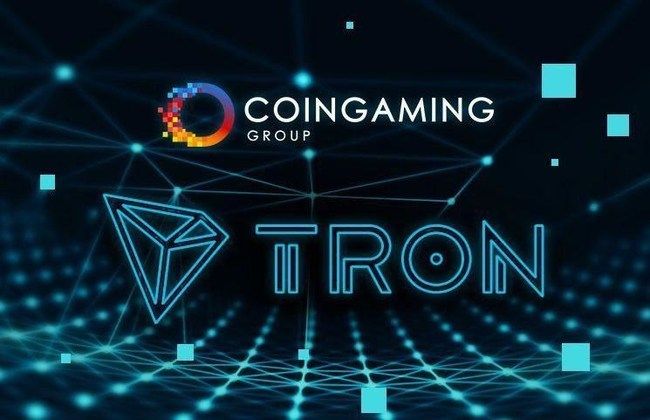 The Coingaming Group has agreed a partnership with the TRON Foundation, the non-profit organisation behind the popular cryptocurrency TRON, which sees the addition of TRON as a payment method on leading brands Bitcasino.io and Sportsbet.io.
Unlike Bitcoin, TRON transactions happen almost instantly and without any fees, making it a perfect match for the fun, fast and fair gaming provided by the Coingaming Group brands.
Users at both Bitcasino.io and Sportsbet.io are now able to deposit, wager and withdraw with TRON.
The minimum deposit is 100 TRX and the minimum withdrawal 200 TRX. At current trading prices and with no transactions fees, this puts the minimum deposit at around €1.50, making it cheaper and easier than ever before to play.
Bitcasino.io games provided by OneTouch, Caleta and BetSoft will offer native TRON play, while all other games will operate as they do when playing from a Bitcoin wallet.Meanwhile Sportsbet.io is launching a series of promotions to celebrate the launch, including the chance to win 1 million TRON in a 'last man standing' competition.
Tim Heath, CEO of the Coingaming Group, said: "We always work hard to put our customers at the centre of the universe, and over the past few months we have been receiving a number of calls from the TRON community to add TRX gaming.
"We are particularly excited to offer a low minimum deposit threshold and zero transaction fees, ensuring Bitcasino.io and Sportsbet.io gaming can be enjoyed by even more players.
"The TRON community is one of the most engaged, forward-thinking and dynamic in the cryptocurrency world, and we look forward to welcoming its members to Bitcasino.io."
Justin Sun, founder of TRON, added: "One of the TRON Foundation's core missions is to support growth by providing engaging, real-world use cases for TRX, and the addition of TRON as a payment method to these leading gaming brands does exactly that.
"It has been a pleasure to work with the Coingaming Group and I look forward to building a long lasting and mutually beneficial partnership with them."