Cricket legend Brett Lee signs for Sportsbet.io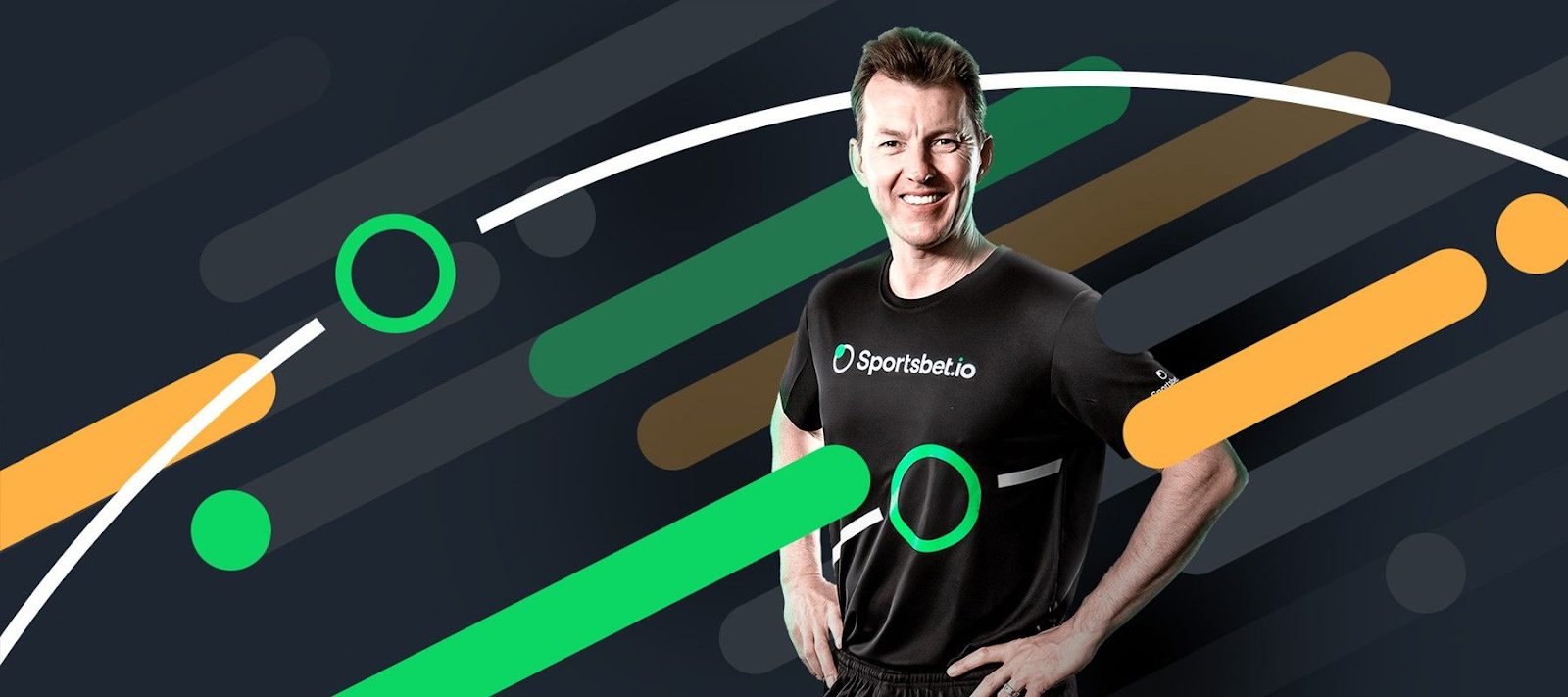 Aussie cricket legend Brett Lee, one of the fastest bowlers of all time, has signed for Sportsbet.io, acting as a brand ambassador for the leading crypto sports betting site.
Brett was known during his career as the world's fastest bowler - clocking deliveries of more than 160km/hr - making him the perfect match for Sportsbet.io's fun, fast and fair ethos.
He is also well-known across the Indian subcontinent, having starred in movies such as unINDIAN, as well as singing alongside Asha Bhosle.
In his role as Sportsbet.io ambassador, Brett will lead a series of dedicated cricket promotions giving Sportsbet.io users the chance to 'Bet with Brett'.
Promotions will include special cricket quizzes, the Brett Lee 'Awesome Foursome', and a dedicated casino cashback.
Brett will also provide Sportsbet.io users with in-depth analysis from the world of cricket.
Sportsbet.io brand ambassador Brett Lee said:
"Speed was always my greatest weapon throughout my career, which is why partnering with Sportsbet.io is such a perfect match. And like Sportsbet.io, playing fair was always important to me.
"These guys make sports betting fun, fast and fair, so I can't wait to get involved with some exclusive promotions and provide some insight from my experiences at the very top of cricket."
Head of Sportsbook Marketing at Sportsbet.io, Justin Le Brocque said:
"Brett Lee is nothing short of a legend of the game. There were few greater sights in cricket than watching the fear in the eyes of batsmen as Binga approached.
"So we are bowled over that he has joined team Sportsbet.io. As well as a terrifyingly quick bowler, Brett is a natural entertainer and a true gentleman; we couldn't think of a better match for our sportsbook.
"Players around the world can look forward to some fantastic Brett Lee promos, and the chance to hear from one of the biggest characters in the game."
The two-year deal with Brett Lee is Sportsbet.io's first foray into cricket sponsorship. It follows major football partnerships, with the likes of EPL team Watford FC and Brazilian and Copa Libertadores champions Flamengo, as well as a headline sponsorship of the CONIFA European Football Cup.