Defying the odds at the CONIFA European Football Cup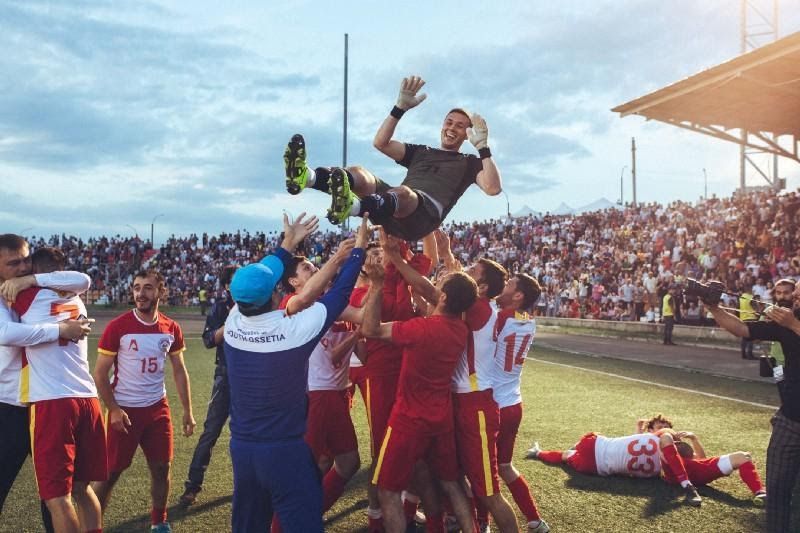 When we announced that Sportsbet.io would be the headline sponsor of the 2019 CONIFA European Football Cup, we would be the first to admit it was something of a step into the unknown.
But although it was the first time we had sponsored a major sporting event, we chose CONIFA because we knew the organisation perfectly matched our ethos. We had a deep connection with their mission to make fun, fast and fair sports accessible to all.
And so, for two glorious weeks in Artsakh in June, the world watched on as the action at the Sportsbet.io CONIFA European Football Cup unfolded.
It has now been a couple of weeks since South Ossetia lifted the trophy following a dramatic final against Western Armenia. The time has given us an opportunity to reflect upon the competition from our perspective, from the successes to the lessons learnt.
Sponsoring a major international sporting event is not something you take on lightly. It was a huge logistical operation, which saw Sportsbet.io working closely with both CONIFA and external agencies.
We achieved this via a short film a series of written content and photography sharing powerful stories of both the players and their teams. The content was designed to both engage and educate, and the feedback we've received suggest it achieved precisely that.
What we were most thrilled about is the way the campaign resonated with the players, fans across the globe and even those who'd never heard of CONIFA before.
The whole place itself came alive with tournament festivities. With 70 events in total, including several cultural activities and over 20,000 fans showing up to watch the games and the main stadium filled to the brim at the final match. It was clear to see that the Euro Championship Cup was long awaited and a pure celebration of sport.
Lucy Thomas, our PR & Sponsorship Manager said: "From start to finish, there was a unique enthusiasm and atmosphere that was unparalleled to anything felt at more mainstream sporting events.
"The level of talent on the pitch paired with a few tense penalty shoot-outs had everyone, from those watching online on Mycujoo to those lucky enough to be in attendance, on the edge of their seats."
So, what's next for Sportsbet.io?
Well, you've probably already seen our latest partnership, with Watford FC. This is a very different proposition for us, given the sheer global scale of Premier League football.
But nonetheless, lessons learnt with CONIFA about the power of engaging fans via fun, fast and fair branding will certainly come in useful as we embark on our next adventure.