Meet the Sportsbet.io Lambo winner who chose bitcoin over the luxury car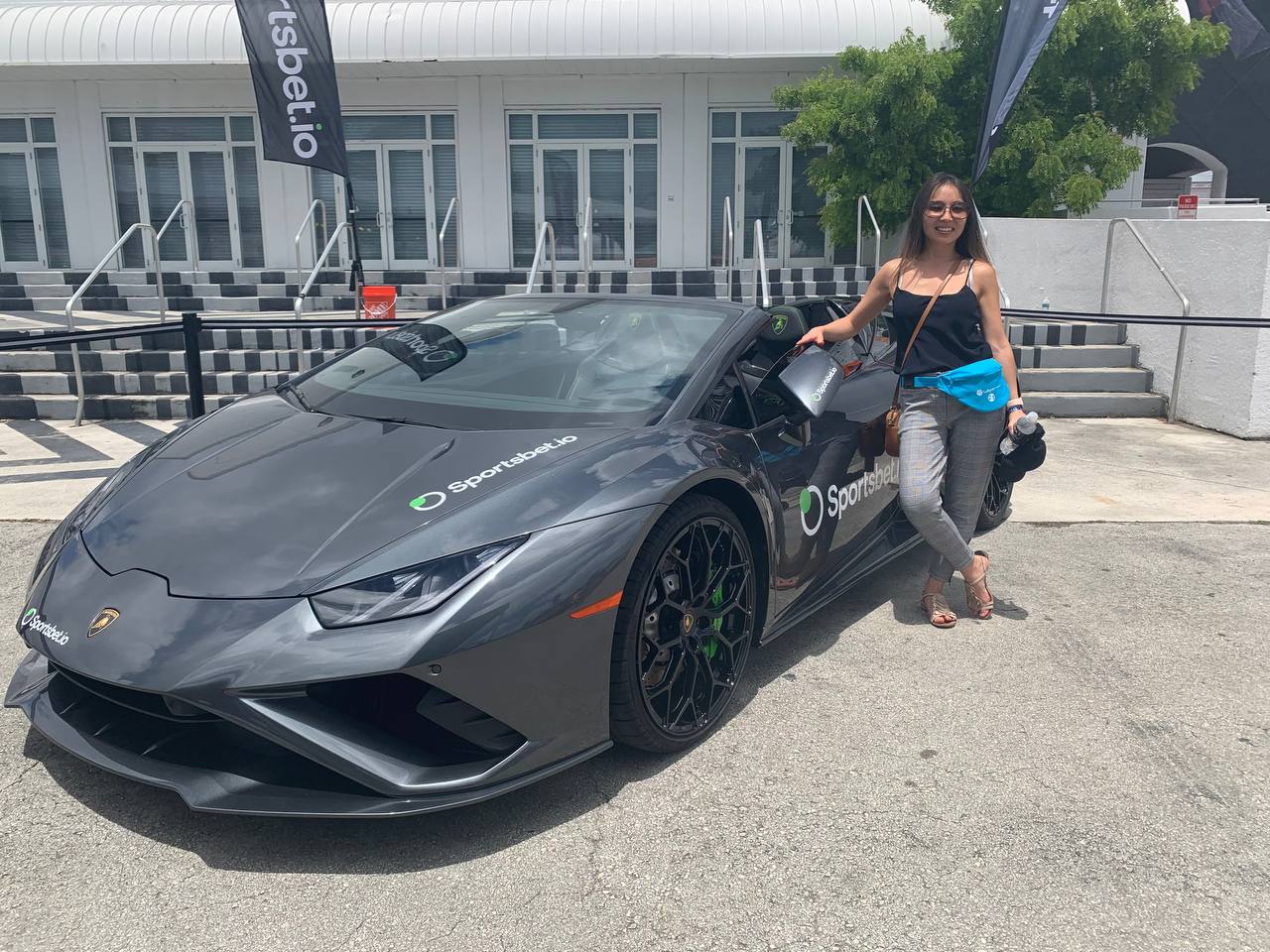 Earlier this month, Sportsbet.io hit the headlines by announcing that it would be giving away a Lamborghini at the Bitcoin 2021 conference in Miami.
The luxury sports car giveaway - worth around $275,000 USD - was a highlight of a conference attended by thousands of Bitcoin and crypto enthusiasts from around the world.
The lucky winner was Mariya, who flew into Miami from her home in Oakland, California with her fiancé, Navid.
"It had been a long time since we travelled, so we made a little vacation out of the trip," Mariya told Sportsbet.io on a call shortly after the conference.
Mariya first got into crypto during the 2017 bull run. She bought a little cryptocurrency, but forgot about it until last year when the market began to pick up steam once more.
"During 2020, I started looking into crypto and learning more, getting seriously into the fundamentals. Since then, Navid and I have been true believers," she said.
Both Mariya and Navid immediately felt at home in Miami, surrounded by like minded people. "Everyone was incredible. A lot of our friends don't know or care about crypto so it was great to be around this community that understands you and lives by the same values," she said.
And things were about to get even more interesting for the couple, who will get married this weekend in San Francisco.
Mariya had entered a number of giveaways at the conference, but particularly had her eye on the Sportsbet.io Lambo. She entered on the first day by taking a photo of herself next to the car.
When she ducked out of a talk to take the call telling her she won, her fiancé jokingly messaged her asking if she'd already driven off in the Lambo. "I just replied: get outside now!" she remembers.
Mariya underlined her true crypto credentials - and sparked joy among the delegates in Miami - when she was announced as the winner and confirmed that she was opting to take the prize in Bitcoin rather than the car itself.
"We thought, what would we do with a Lambo? It is a bit over the top. When we said we wanted to take Bitcoin instead, everyone cheered."
The Bitcoin will prove to be the perfect early wedding present for Mariya and Navid, who are planning to start a family. "It's a great foundation for us. We'll be hodling for the kids."