Sportsbet.io call on Gooners to Believe the Hype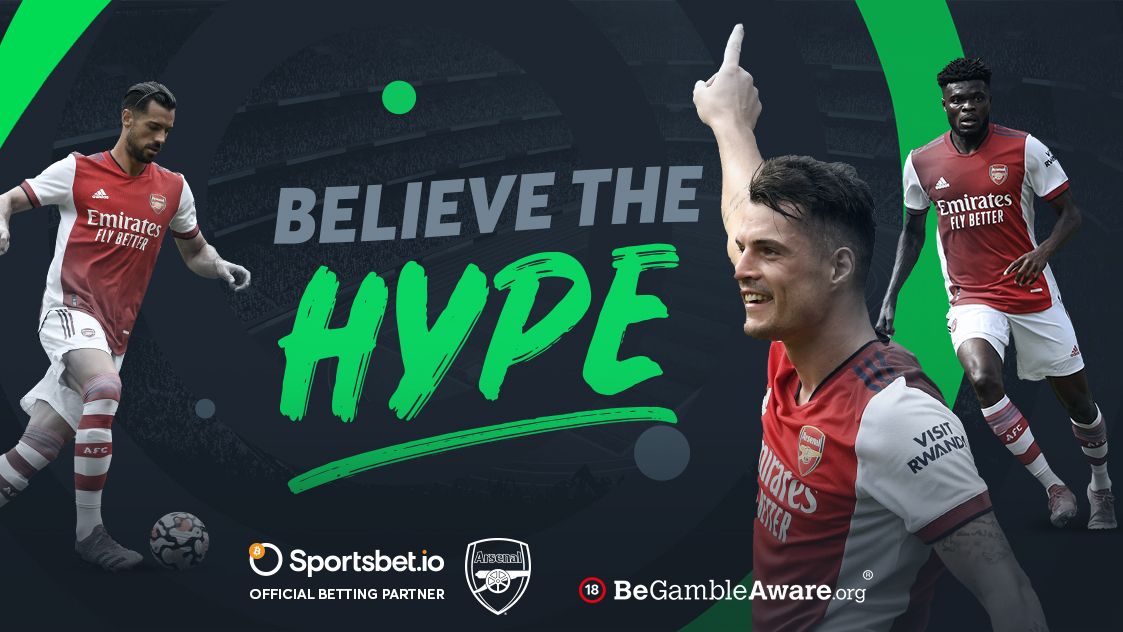 Arsenal FC official betting partner and leading crypto sportsbook Sportsbet.io has launched a brand-new campaign, 'Believe The Hype', encouraging fans to go all-in to support the team at the start of the Premier League season.
The campaign follows a successful first year of our partnership with Sportsbet.io, which saw us create a first-of-its-kind augmented reality matchday programme for fans watching the games from home, featuring bespoke messages from Pierre-Emerick Aubameyang, Alexandre Lacazette and Pablo Mari.
Sportsbet.io also reached out to Gooners across the world, with shirt giveaway competitions, bet boosts and a media partnership with One Football, which focused on educating Arsenal's global fanbase about the benefits crypto can bring to both the club and the wider game.
Now, with fans finally able to return to the Emirates, Sportsbet.io are joining us to celebrate the shared optimism of a new season, as Mikel Arteta and the team aim to push on up the table.
Just as our fans believe in the future of the club, so do users of crypto believe that this is just the beginning for digital currencies, and Sportsbet.io are committed to showing the rest of the world that the hype is real.
Joe McCallum, director of sportsbook at Sportsbet.io, said: "We are incredibly proud to have partnered with Arsenal FC and have strived to use the latest in tech and innovation to try and bring the magic to the fans at home. We really can't wait for the new season to finally kick off to make the partnership even bigger this year!"
Alongside video content and some unique fan-only offers, the Believe The Hype campaign will also include some one-of-a-kind ultimate 'hype' experiences for fans to enjoy. Watch this space…
This article first appeared on Arsenal FC official website.