Sportsbet.io — UI/UX Case study on bitcoin sports betting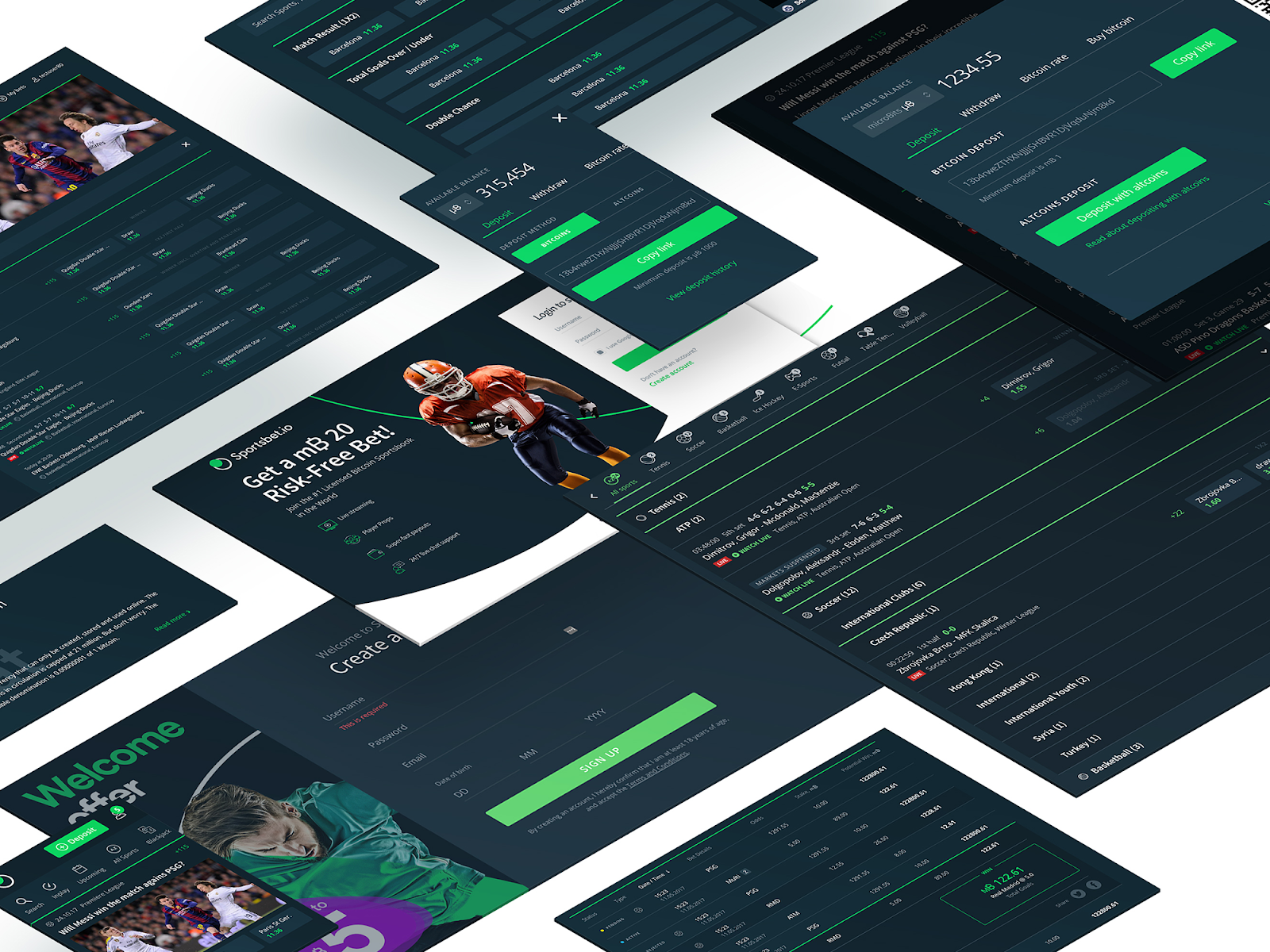 Sportsbet.io is a bitcoin sports betting website where users can place bets on a wide variety of sporting events.
The project launched in June 2016 and due to rising popularity of bitcoin, the customer base grew rapidly and by November 2017 the amount of active users had doubled.
The entire project was created by a small team of only 6 people and was developed over a period of 2.5 months, with this as the initial design:
Though the active customer base was growing and reception was positive, improvements were necessary in several key areas, of particular note were:
slow and unstable
non-scalable
poor UX
outdated UI
The Challenge
To create a fun and engaging product that would disrupt and innovate the industry by following our company's main principles: Fun, Fast and Fair. The result would need to be responsive, with a key focus on the mobile experience. We aimed to become the #1 bitcoin sports betting website.
Research
My team and I began by interviewing key stakeholders to mark down the key pain points and to define a look that would satisfy and lead to success.
Next we have proceeded with the competitive analysis, investigating not only bitcoin providers but mostly concentrating on traditional sports betting websites with a vast majority of users.
In addition, we were analysing the data that the company had collected over a period of 11 months.
Persona
Using the research gathered, a theoretical persona was crafted that best represented the patterns shown in the collected data, to highlight the demographic we wanted to focus towards.
Site Map, Wireframes and Prototypes.
My team and I created a short overview of the site map that helped me to understand overall structure of the product. After that we started working on the wireframes and prototypes to understand how a user would navigate it.
Design
It was clear that the entire brand needed a re-design. First on the list was creating a new logotype. My team and I focused on finding a unique, yet simple symbol that would represent the word "Sports".
The answer: Circle
What emerged from this exploration was our new logo:
Colour Matters, so our main colours were defined as bold and engaging. We also didn't want to confine our look into a limited choice of colours so it was decided to use many different shades for additional colours.
User Interface
Strategy Blueprint
By this time, the team grew a vast amount to around 20 people and one of the centrepieces that was missing was the product strategy. Inspired by Jim Kalbach's workshop on "UX Strategy Blueprint" which I attended in UXLX 2017, I have proposed to run a workshop with the key stakeholders from which we would form our Strategy Blueprint.
Takeaways
We have launched the new sportsbet.io in December 2017 and so far it has been a massive improvement over the old product and the feedback from customers has been absolutely amazing with plenty of positive comments on forums, via live chat and e-mails. Over the course of building our new sports betting product I have learned a great deal about the industry, cryptocurrency, sports and so much more.
I was lucky to have a wonderful team supporting me with valuable feedback and knowledge, but what we have launched so far is MVP only. We have already planned tons of improvements and features to become what we are aiming for "Market leaders and innovators within sports betting industry".