The Coingaming Life — Part 1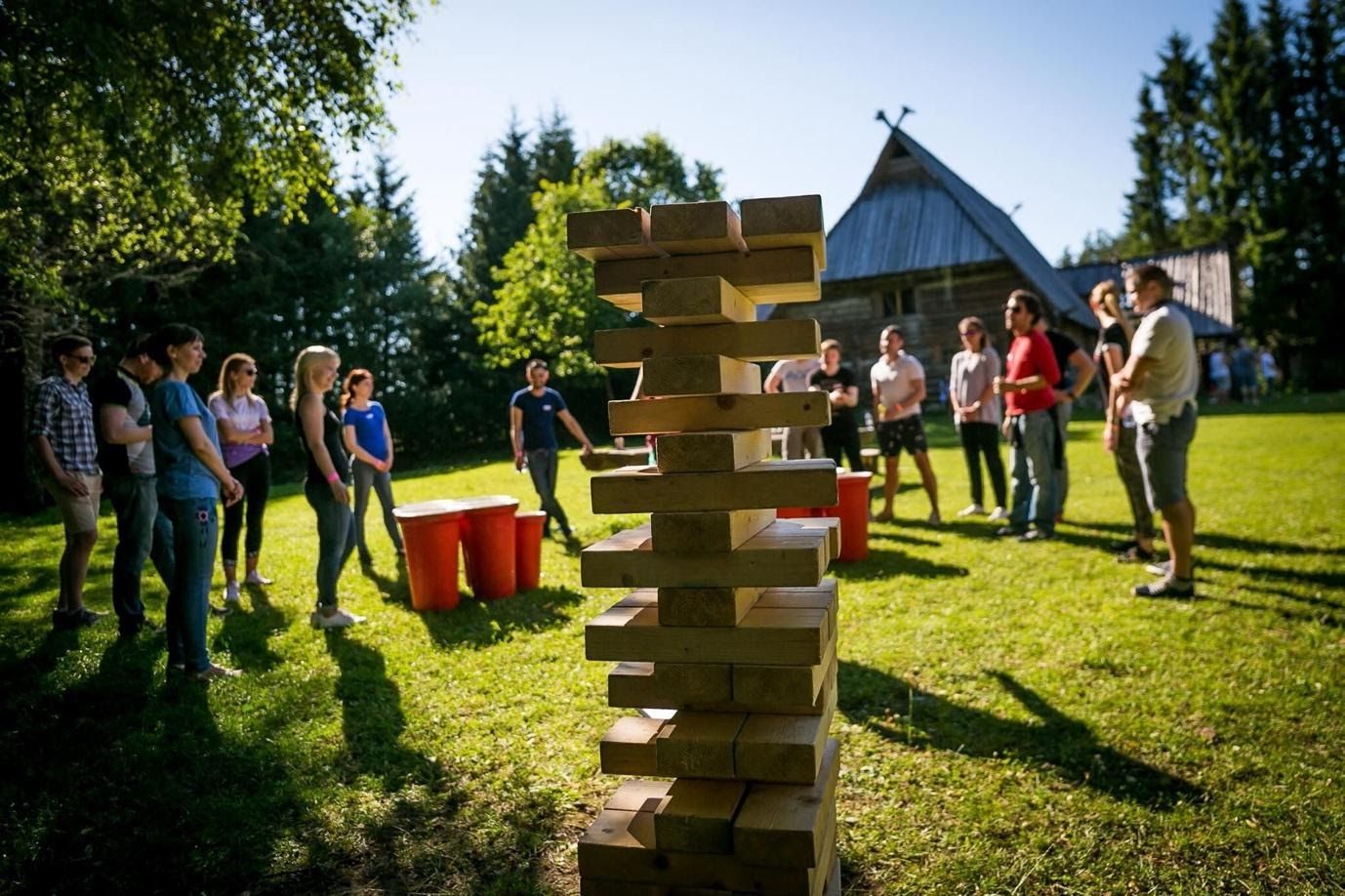 The inside scoop on life at Coingaming from our colleagues around the globe. Part 1 looks at two Coingamers who relocated to Estonia.
Filipe — Brazil
I moved to Estonia about 10 months ago to work as a Front-end engineer and I'm loving it so far.
Tallinn is a charming town, very well developed and provides everything you need. It is full of culture, nature and fun. I always find myself at some new exhibition in one of the city's many museums, walking my dog in one of the many parks or on a night out with friends in the Old Town.
As for the company, it's been the best I've been at so far.
I love what I do, and I feel like my inputs matter in the development of our projects.
The people are super nice and friendly, there is a great work/life balance and last but not least, they throw awesome parties!

Fun at our annual "Summer days", traditionally taking place at one of the many beautiful Estonian country homesteads
Joachim — Belgium
I joined just a month ago to become the global Social Media Manager of Sportsbet.io.
What a ride it has been so far! In my first days I immediately got involved in our Watford sponsorship. We had a launch video to put out, so it was definitely all hands on deck. I instantly felt part of the team and enjoyed the confidence that the team had in me.
It's great to be involved in these amazing projects that require you to stretch yourself and become a better employee in the end.
Tallinn as a city is exactly what I was looking for. Most things are walking distance and you can enjoy the peace that it offers, but it is also a capital city with lots going on. The company football team is great as well. It's something we do on Friday nights and increases the bond and camaraderie between people across multiple teams.
Advice when moving here: Get a good jacket and some good boots for winter times — at least, that's what everyone is telling me!
If you like what you hear, take a peak at our current openings here and join our fun, fast, and fair teams across the globe.
We are waiting for you!