The Ripple Effect: Why we added XRP to Bitcasino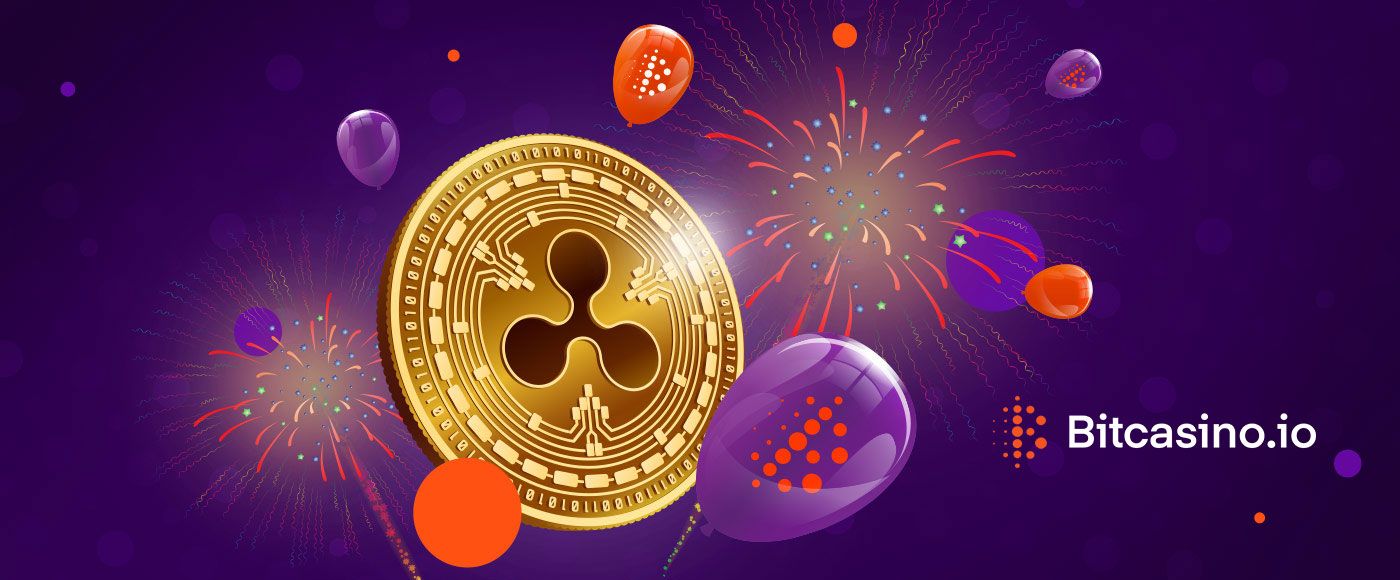 We recently announced that Bitcasino will add XRP as a payment method for the first time.
From now on, players can deposit, wager and withdraw with XRP on Bitcasino, using the cryptocurrency to enjoy our wide range of games.
Why Ripple?
We have been big fans of XRP and the Ripple network for some time now.
While the cryptocurrency was designed primarily for use in the banking sector, we see many advantages in using it in gaming as well.
Fast transactions, low fees and a hugely scalable network means it is a great match for the fun, fast and fair world of Bitcasino.
The minimum deposit is 50 XRP and the minimum withdrawal 100 XRP. At current trading prices and with no transactions fees, this puts the minimum deposit at around €9.
To celebrate, Bitcasino is right now offering players the super opportunity to triple their fun and take on 3 full days of free spins.
While we launched as a Bitcoin casino, over the past few years we've been adding several alternative payment methods - both crypto and fiat.
When adding new cryptocurrencies to our casino, we look for strong technology and a passionate community. XRP has a big tick in both boxes, with Ripple developers being some of the most innovative in all of crypto, working with the backing of a highly-engaged, global community.
Centre of the universe
It is also a question of listening to our users, and reacting to the feedback we receive.
We always say we want to put our customers at the centre of the universe. And over the past few months, we've been receiving an increasing amount of feedback from these users asking us to add XRP payments.
In the end, it was a simple decision for us to give these customers the widest choice possible.
As a crypto-led casino, we appreciate that the crypto community is fragmented, even if Bitcoin remains the dominant currency.
Servicing users from other communities is essential for us to grow our footprint and offer the best possible product.
Next steps
We hope that adding Ripple as a payment method also underlines our commitment to the wider cryptocurrency and blockchain movement.
This goes beyond simply adding new payment methods to our casino, as we have done previously with the likes of TRON and Litecoin.
We are also working hard to spread the word on the benefits of cryptocurrencies, beyond the core communities that are already engaged with this technology.
Our sponsorship of Premier League football team Watford F.C., where our sister site Sportsbet.io has placed the Bitcoin logo on the sleeve of the shirt, is just one way we are achieving this.
We are also looking at other ways to get the message out there, including other sponsorships as well as hosting special events. Stay tuned for more information.
Ultimately, most of us who are passionate about cryptocurrencies understand that mass adoption is the name of the game.
As more people understand and use this fantastic technology, we have an opportunity to truly revolutionise the way currency and payments work.
To achieve this, we must keep adding great real-world use cases.
We hope that welcoming the XRP community to our casino is one small step in this process.