What made the Customer Support the Team of the Year (Twice) at Coingaming?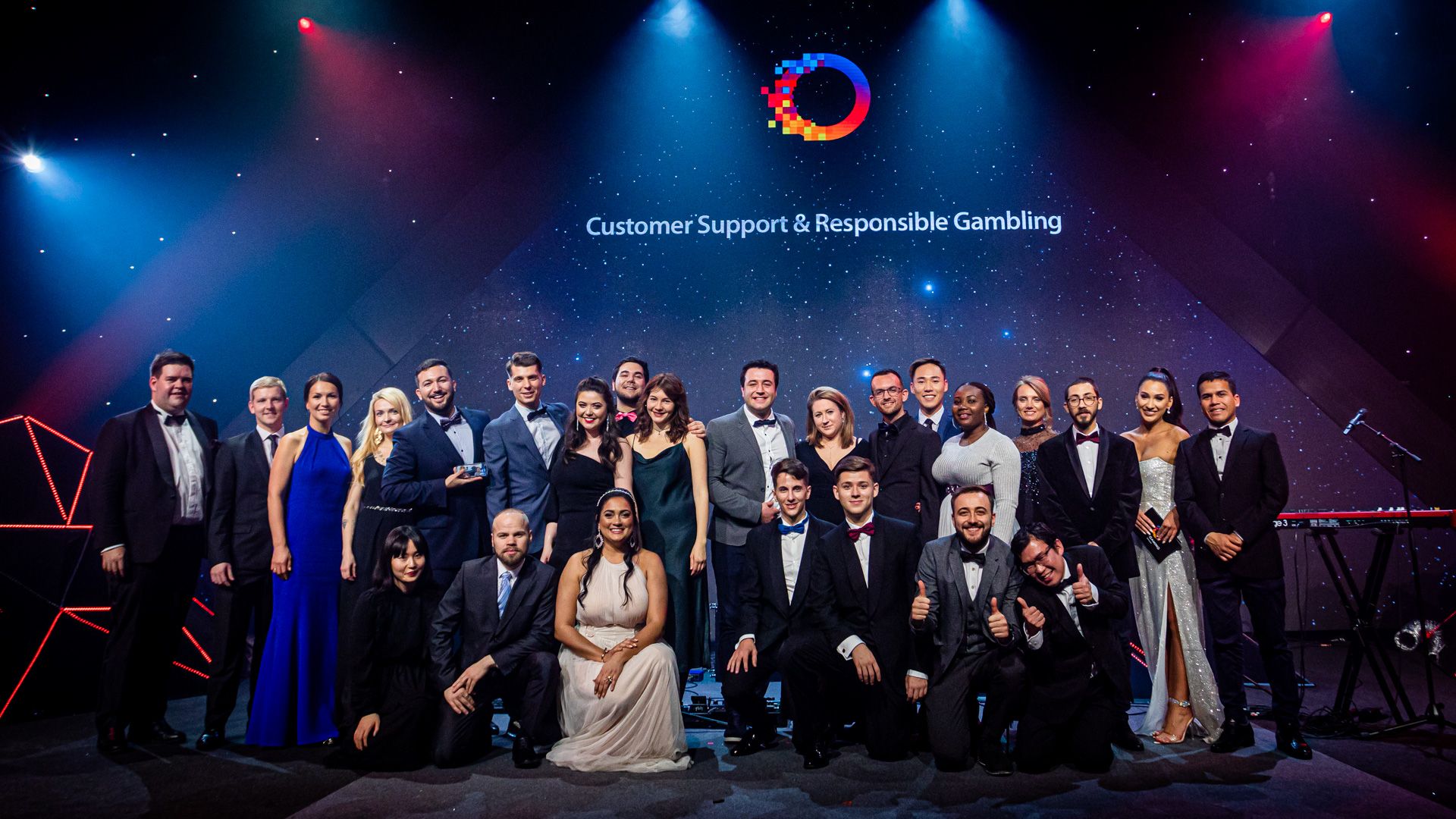 Every year, the Coingaming holds Awards where our people nominate and vote for the best teams, rising star or Customer Support Superstar. Two years in a row, our Customer Support Team has been rocking the Awards and caught the team of the year trophy. Our latest Customer Support Superstar, Lais Bordallo, talks about her team and what it takes to be the Team of the Year.
I believe we are the most diverse team in this company, with more than ten nationalities. We are people from Brazil to Nigeria, from Estonia to Japan, from Finland to Korea. And besides the fact that we all come from different cultures, we were able to create a great environment where everyone feels welcomed.
Our job can be very stressful sometimes, but we always find a way to laugh about it. And no matter what the situation is, we always help each other. If anyone has doubts, everyone else pitches in to find the best workaround. We share ideas and concerns about our workplace; we have discussions, we agree and disagree in subjects, but always in a peaceful and friendly way.
Also, I would point out that our connection can go over Coingaming walls and Slack. The communication in our team is something that you don't see everywhere. We can talk about absolutely everything; work, family, relationships or vacations. And we can make fun of each other, and there will be no hard feelings. It is like, in a certain way, we are all really good friends.
We are also one of the very few teams that work directly with our customers. Our job is to provide them with a fun, fast and fair experience - no matter what. It is important that we take care of our customers and their needs, find answers fast and can offer a fair solution.
The job is extremely fast-pased, and we need to update our knowledge daily. We need to learn about payment methods, games, technical problem solving, and, of course, we need to be on top of the game about cryptocurrencies.
But let's not forget that we need to communicate with all the other teams as well while supporting our customers. We need information from different departments, and we need to learn to be fast and precise with our questions and enquiries. If we didn't have that help from those teams, we couldn't do our job. You can imagine us working like Nightwatchers; to keep in mind the values we represent and to protect the fun, the fast and the fair experience we want to offer for our customers.
With all that said, what made us Best Team of the year twice, was our PEOPLE and their hard work towards the same goal that everyone shares; to be fun, fast and fair and put not just the customer but our people in the centre of our universe.