Why Sportsbet.io is sponsoring Watford FC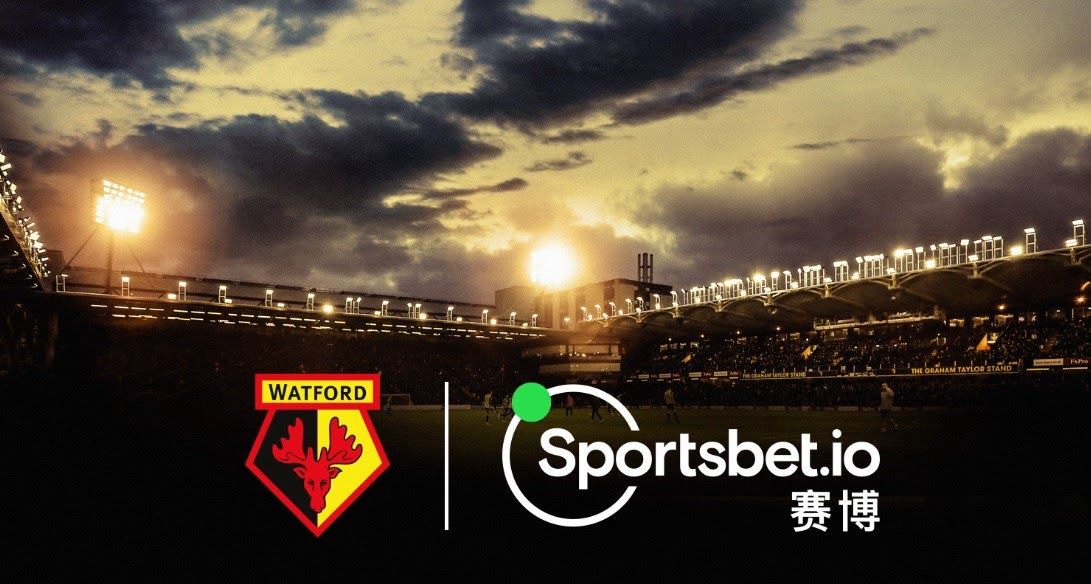 With the 2019–20 Premier League football season underway, you have probably noticed a new addition to the world of elite soccer: the Sportsbet.io logo.
As announced back in June, Sportsbet.io agreed a three-year partnership with Premier League team Watford FC, which sees our brand on the front of Watford shirts.
While we have been involved in sports sponsorship in the past — notably as headline sponsor of last summer's 2019 CONIFA European Football Cup — our deal with Watford is something completely different.
For one, it puts the Sportsbet.io in front of hundreds of millions of football fans across the globe every week.
Ready for the next step
With this in mind, I thought it was worth talking through our thought process when it came to putting Sportsbet.io on the front of a Premier League football shirt.
Of course, gaming brands sponsoring football teams is nothing new.
What is new, however, is seeing a cryptocurrency-led challenger brand such as Sportsbet.io claiming a prize piece of advertising real estate.
Since we founded Sportsbet.io back in the summer of 2016, we have quickly emerged as the number one choice for sports betting members of the cryptocurrency community.
But our focus was always on offering a product and user experience that was not only fun, fast and fair, but could also stand up against the very best in the sports betting world — including fiat currency sportsbooks.
A relentless innovation drive has helped us achieve this, and over time we have worked hard to ensure Sportsbet.io is available to as wide an audience as possible. This includes adding a range of currency options, both fiat and crypto, including euros.
With a product ready for a wider audience, we needed a way to reach a greater number of people.
We are already extremely well established in the crypto community; if you hodl cryptocurrencies and like to wager on sports, you are probably already playing with us.
But when the possibility of a Premier League sponsorship was first mooted, we saw an opportunity for something far bigger.
This is the thinking behind the 'Know No Borders' campaign we launched when announcing our partnership with Watford. No matter your country, sport, team or currency, you will 'Know No Borders' to enjoy the action at Sportsbet.io.
The Premier League is the perfect representation of this ethos. It is an international competition that is unparalleled in both its quality and the passion it inspires.
And it is a truly global phenomenon. When Norwich City's Onel Hernández played on the opening weekend of this season, Cuba became the 114th country to have had at least player participate in the Premier League.
It was yet another inspiring Premier League story.
And as a partner of Watford — a young, upcoming team looking to disrupt the established elite — we are already looking forward to many more over the next three years.