Why Sportsbet.io will be sponsoring the CONIFA Euro Cup this summer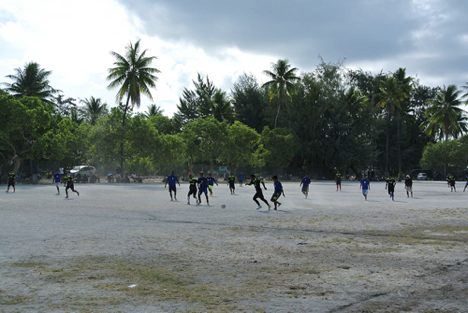 If you didn't already know, our disruptive sportsbook brand Sportsbet.io has proudly stepped up as the principal sponsor for the 2019 CONIFA European Football Cup.
The 12-team tournament is due to take place this June in Artsakh, with teams coming from as far as Padania and South Abkhazia.
April 6 is International Day of Sports for Development and Peace, so we'd thought we'd shine a light on the importance of the Confederation of Independent Football Associations and the work they do.
The right to access and participate in sports and physical education is recognised globally, and since sport is a universal language, it can also be a powerful way to bridge cultural differences.
Sport has always served as a vehicle to promote peace, tolerance and justice, as well as a way to strengthen communities and celebrate local cultures.
As a global non-profit, CONIFA's mission is to support representatives of international football teams from nations, de-facto nations, regions, minority peoples and sports isolated territories. To put it simply, they make the beautiful game accessible to everyone who loves it.
This is one of the main reasons Sportsbet.io entered into this partnership, we both passionately believe in fun being available to all.
Sportsbet.io has worked hard over the years to ensure that players around the world have access to fun, fast and fair gaming. Teaming up with CONIFA, an organisation that very much shares our ethos, was a perfect match.
We believe in making access to sports entertainment available to everyone, regardless of their background. One of the largest advantages of being a crypto-led operator is the financial inclusivity that comes with using cryptocurrency.
Currently just 69 percent of adults worldwide have a bank account, leaving 1.7 billion people completely unbanked.
If you break down the statistics further, you'll see 56% of all unbanked adults are women, while half of these unbanked people live among just seven developing countries.
By using cryptocurrencies as a way to access entertainment, we are offering an alternative to traditional banking, while also being easy to use and cutting out the middleman.
While offering something so unique has its many advantages, we often find the odds are stacked against us, especially when competing with more mainstream choices.
We are often made to feel like the underdog, having to explain the many advantages of gaming with cryptocurrencies.
Of course, the role of the underdog is something very familiar with the members of CONIFA, most of whom have remarkable stories to tell about how they upset the odds to represent their teams on the world stage.
This is why we feel so connected to CONIFA, an organisation that has a strong and powerful message to share with the world, and deserves to be heard.
International Day of Sports for Development and Peace is a great reminder that not everybody enjoys the same opportunities, and that is is important to work hard to make sports entertainment accessible to everyone.
We look forward to sharing the experience of the CONIFA Euro Cup in Artsakh. For us, it is not about politics, but about the beauty of the game and offering a fair chance for everyone to participate in a world-class sporting event.
Sportsbet.io stands by its mantra "fun, fast and fair" and supports CONIFA's work and its belief in the right to play sports with full accessibility.